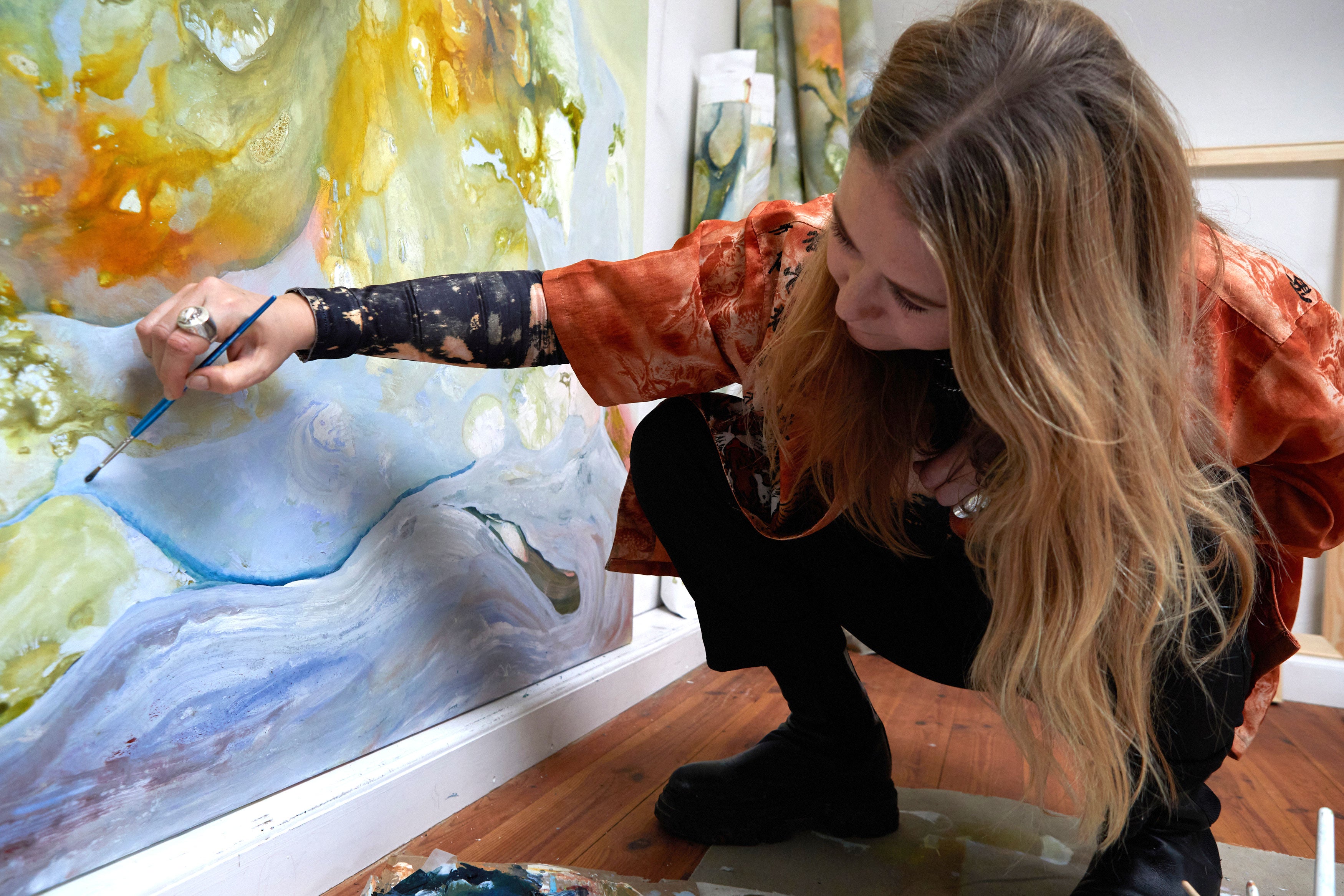 Astri Styrkestad Haukaas is an artist driven by her passion for the materials she works with. Her approach is experimental and focuses on elements such as tactility and the power of different combinations of color and light. We have asked her to give an introduction to herself and her artistic practice.
"I am Norwegian, but have been living in Denmark since 2010. I've studied art and creative leadership. I've been painting ever since I was a kid - like we all do. I just kept going, and now that's what I work with. I have had breaks from it, long and short and I often do other tings simultaneously, but I always come back to it. Even when I'm not actually painting, it is still going on in my head. 
For me, working with art also means curating and doing collaborative work with other artists by creating different spaces to experience art. In 2015, I opened Kvit Galleri in Nørrebro, Copenhagen, with my friend and colleague Ingjerd Heggem Nergaard. For almost 5 years we did a bunch of exhibitions and collaborations within the space as well as different projects other places. For instance an art festival at my family's farm in the mountains and exchange exhibitions with a gallery in Bergen. Norway. We closed Kvit in December 2019, after some really fun and educational years. 

Cause and effect are important parts of my work. The process itself and the way the materials I use, react to each other. The first stage is very free in a way. No rules or plan. I use a very watery base and very watery acrylic to start with, and then add spray paint, acrylic ink, oil paint or other types of acrylic paint. The water lets the materials react freely and allows the pigment to move so I can step back and look at it happen. This creates the base from which I continue to work more consciously. 
The colour pallet is very important and often drawn from a picture of something that caught my eye while hiking or just walking around. That's usually where I start. And then I let it evolve from there. 


My subject matter is nature influenced by subjective memories. Humans in nature and the nature in humans and the deep connection between the two. 
I'm especially inspired by specific places but also new terrain I haven't explored. A stone, a mountain, a river bed - anything basically. Human nature or human reactions when being in/with nature."
Photography: Emily Petersen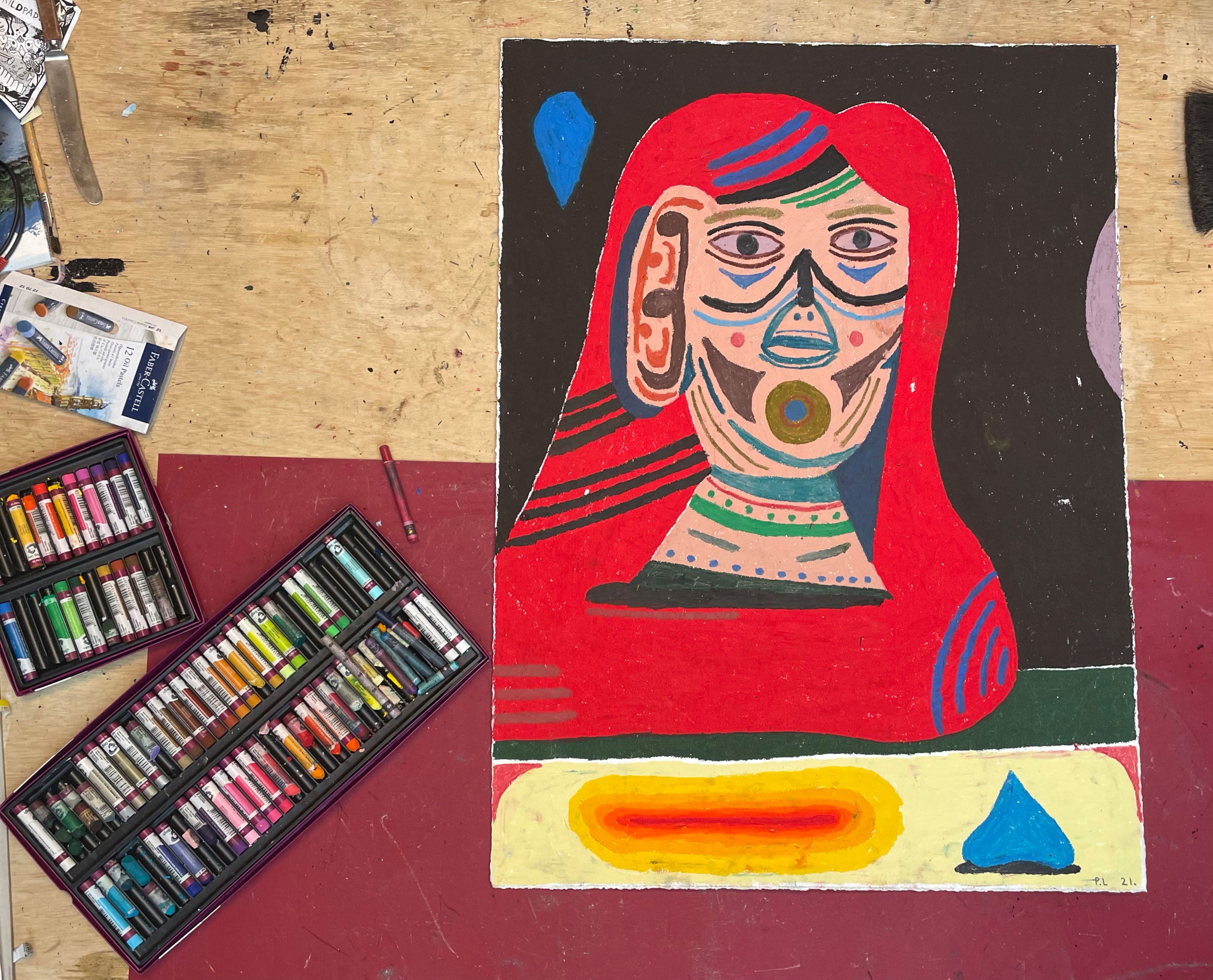 Peter Larsen is a visual artist working within a broad variety of media. He works with painting, oil-stick drawings, pencil drawings and prints such as lithography, lino-cuts, monotypes and etch...
Read more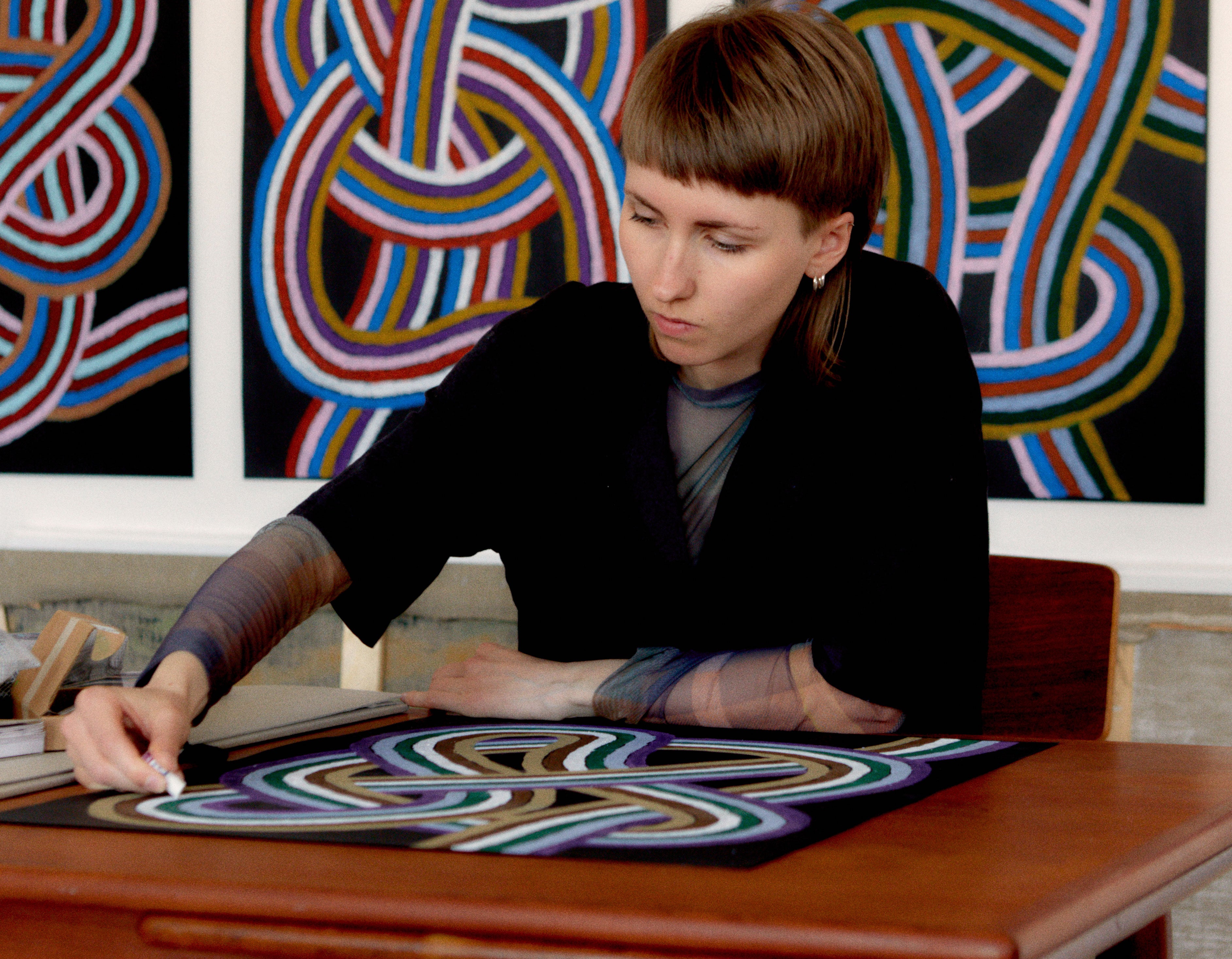 Linn Henrichson (b. 1993) is a multi-disciplinary artist from Finland whose practice encompasses both painting, drawing, textile production, printmaking and pattern design. The artist, who is now...
Read more